With colds and flu being a financial burden for businesses, winter is an important time to encourage employees to support their immunity

Regular exercise is one way to help stave off infection however winter can be a tough time to get motivated to exercise

There are many reasons why winter is a good time to work out; as well as the physical benefits of a more energised, stronger, leaner body, it can have some positive mental aspects such as a reduction in stress, increase in happiness and joining a team can boost your social life

our advice for your people can be found here.
---
Winter colds and flu can be really detrimental to business.
The flu for example has been said to cost individual companies as much as $1,300 for each week an employee is off sick. So it makes sense to do what you can to help prevent employees getting sick.
We know that one way to help support your immune system to stave off infection is to do at least 30 minutes moderate-intensity exercise most days of the week. Although, it can be difficult to get motivated when it's cold and dark!
To help motivate your people to get up and exercising this winter, here is some advice we've taken from Jason Ibrahim, an enthusiastic Bupa Health and Lifestyle Coach and AMP's Health and Wellbeing Manager that you can share.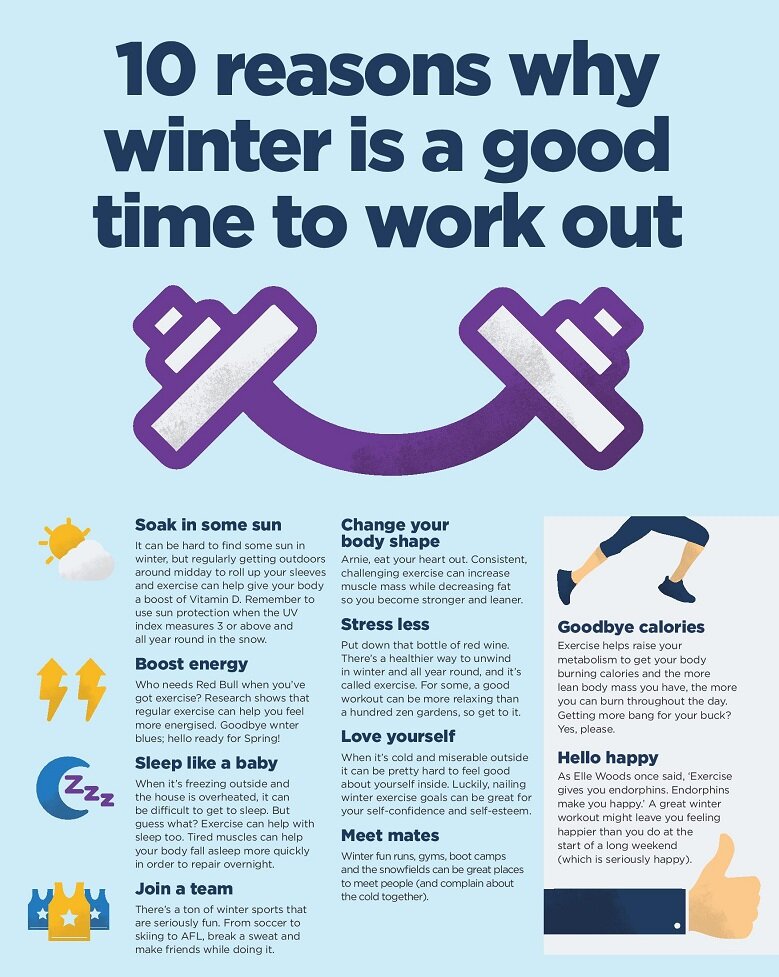 Jason Ibrahim is an enthusiastic Bupa Health and Lifestyle Coach and AMP's Health and Wellbeing Manager. With over 15 years' experience working in corporate health, Jason has presented coaching seminars, lifestyle programs and exercise programs for a number of leading companies.
Source
NSW Business Chamber. Flu season could cost NSW businesses $482 million [Online] 2012 [Accessed Apr 15] previously available from: www.nswbusinesschamber.com.au
Mayo Clinic. Mayo Foundation for Medical Education and Research. Exercise and stress: Get moving to manage stress [online]. [Last updated 21 July 2012; accessed 21 July 2014]. Available from: www.mayoclinic.org
This information has been reviewed for Bupa by health professionals and to the best of their knowledge is current and based on reputable sources of medical research. It should be used as a guide only and should not be relied upon as a substitute for professional medical or other health professional advice. Bupa HI Pty Ltd (and its related entities) makes no warranties or representations regarding the completeness or accuracy of the recommendations or assessments and is not liable for any loss or damage you suffer arising out of the use of or reliance on the information, except that which cannot be excluded by law. We recommend that you consult your doctor or other qualified health professional if you have questions or concerns about your health.